Exhibition
*Caution: Contains Graphic Images not suitable for Children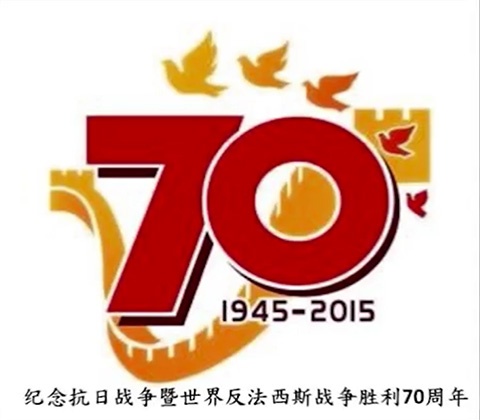 Latest Scheduled Performances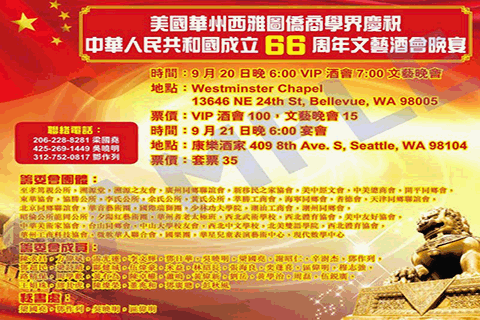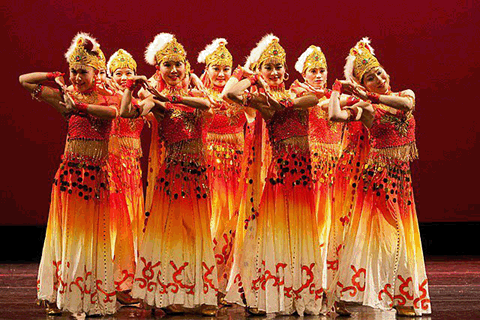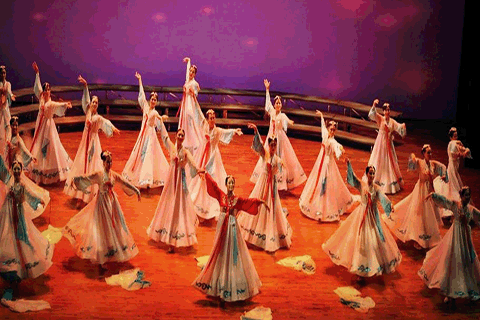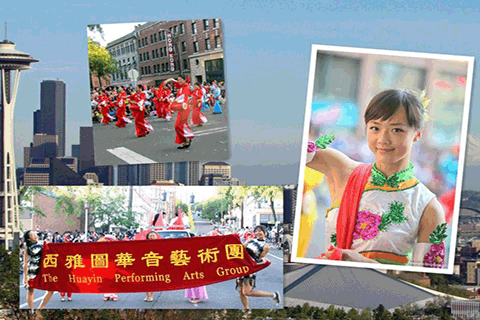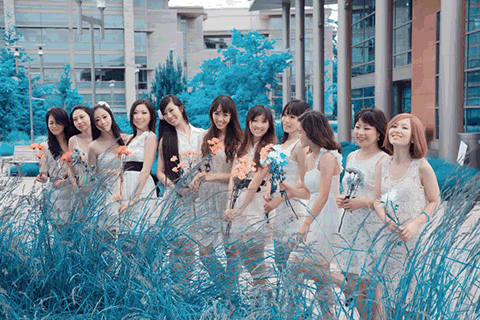 中華人民共和國成立66周年文藝酒會晚宴
What: 文藝酒會晚宴
When: 二零一五年九月二十日 晚上六時VIP 酒會 七時文藝晚會
Where: Westminister Chapel 13646 NE 24th St. Belleveue, WA 98005
Cost: VIP 酒會 100, 文藝晚會會 15
When: 二零一五年九月二十日 晚上六時 宴會
Where: 康樂酒家 4098 8th Ave. S, Seattle, WA 98104
Cost: 套票 35
What People Say About Us
Seattle Chinese Times -

Vigorously carry forward the Chinese culture and arts, enthusiastic service overseas Chinese, so that Chinese culture and arts integrate into American society to carry forward the spirit of multiculturalism.

BackChina.com -

Wonderful performances by the invited guests a warm welcome and praise. Winning glory for the Chinese overseas.
Other News and Links:
Huaxing Children Class Recruitment
合唱,舞蹈,聲樂,表演, 形體訓練,舞臺實習。
Choir,Dance and Voice Instructions, Performing infront of Audiences.
時間費用安排(schedule&fees):
學校 09月06日開學
12月27日畢業
注冊費:$20
每堂課:$15/hr
招生對象年齡:3-5歲
時間安排: 每周日 3:00 - 4:00PM
招生對象年齡:6-8歲
時間安排: 每周日 2:00 - 3:00PM
排練地點: 12754 Bel-Red Road
Bellevue, WA 98005
報名方式:
http://www.huayin.org/Registration.php
(425)269-1449
School Sept. 6 opening
Graduation Dec. 27 Registration Fee: $ 20
Each class: $ 15 / hr
Recruit Age: 3-5 years old
Schedule: Sundays 3:00 - 4:00 PM
Recruit Age: 6-8 years old
Schedule: Sundays 2:00 - 3:00 PM
Address: 12754 Bel-Red Road
Bellevue, WA 98005
Contact:
http://www.huayin.org/Registration.php
http://www.huayin.org/
(425)269-1449