ABOUT US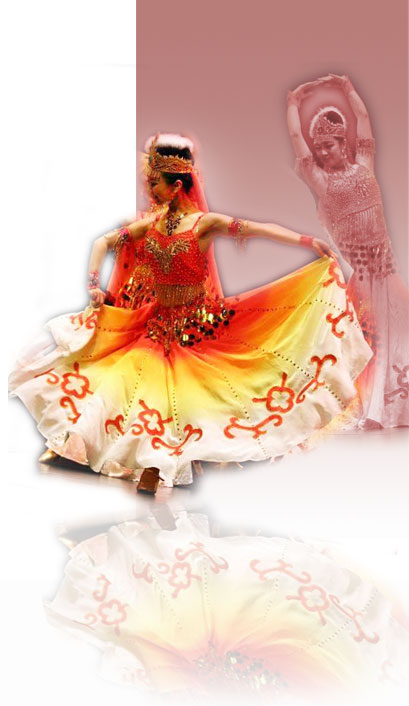 The Huayin Performing Arts Group (HPAG) is a 501C (3) non-profit organization dedicated to the preservation, teaching and continuing development of Chinese traditional and modern performing arts. Established in 2003, HPAG has been committed to sharing artistic passions, enriching cultural life and promoting cultural exchanges in our Greater Seattle community. Its performances have captivated audience with magnificent various forms of Chinese traditions, receiving overwhelming praises for their performances that express the beautiful culture of the Chinese people through traditional dancing, music, opera and Taichi.
As one of the most prominent performing arts groups in the Northwest, HUAYIN has established a solid partnership with Microsoft, Seattle Center, University of Washington, City of Redmond Art Commission and Northwest Folk Life, Guangzhou International Cultural Festival, Overseas Chinese Friends, CCTV, Google, City of Bellevue, producing high high volunteer performers come from different technical professionals and share a common passion for the arts. We also have extraordinary artists from around the world who unconditionally donate their time and talents to charity events and serving our local communities.
Several years ago, Huayin helped raise funds in support of the the Sichuan Earthquake victims, Nepal Earthquake victims, and was acknowledged and broadcasted on CCTV, China's largest TV network. In fall of 2008, HPAG was nominated for 2008 Mayor's Arts Awards. In 2016, the HPAG Chair, Xiaoming Wu, awarded the United States President Obama's Golden Community Service Award again. In 2016 spring season, HPAG presented two group dancing programs to the world Overseas Chinese Friends, Qiaolianzhiyou, with top rated welcome program lists.
In recent years, a Huayin subdivision, Huaxing Dancing, a nonprofit training school, promote local performing arts training for young teenage and kids to touch the soul of the Chinese Cultural. The Huaxing foot print also covers the local community service events. The Huayin also has interacted with local Indian, Korea, Japan, Hawaii, Thailand, and local Coast Gard division, etc cultural community.
In 2017, Jan 11, Huayin will host a local major event, Celebrate Chinese New Year, CCTV-Qiaolian ChunWan Local Theater show. This is the first time CCVT ChunWan Group comes to Seattle, video record the local Chinese community events and programs to celebrate Chinese New Year. That is called "I want to the stage of China ChunWan" by Chinese people. The program will be exposed to around 1 billion global audience.
Our Vision:
Serve local communities, and enrich the cultural life of overseas Chinese
Celebrate Chinese traditions, and encourage cultural exchanges
Promote charity work, and donate artistic talents to charity events
Pursue artistic perfection, and foster creativity, innovation and vision